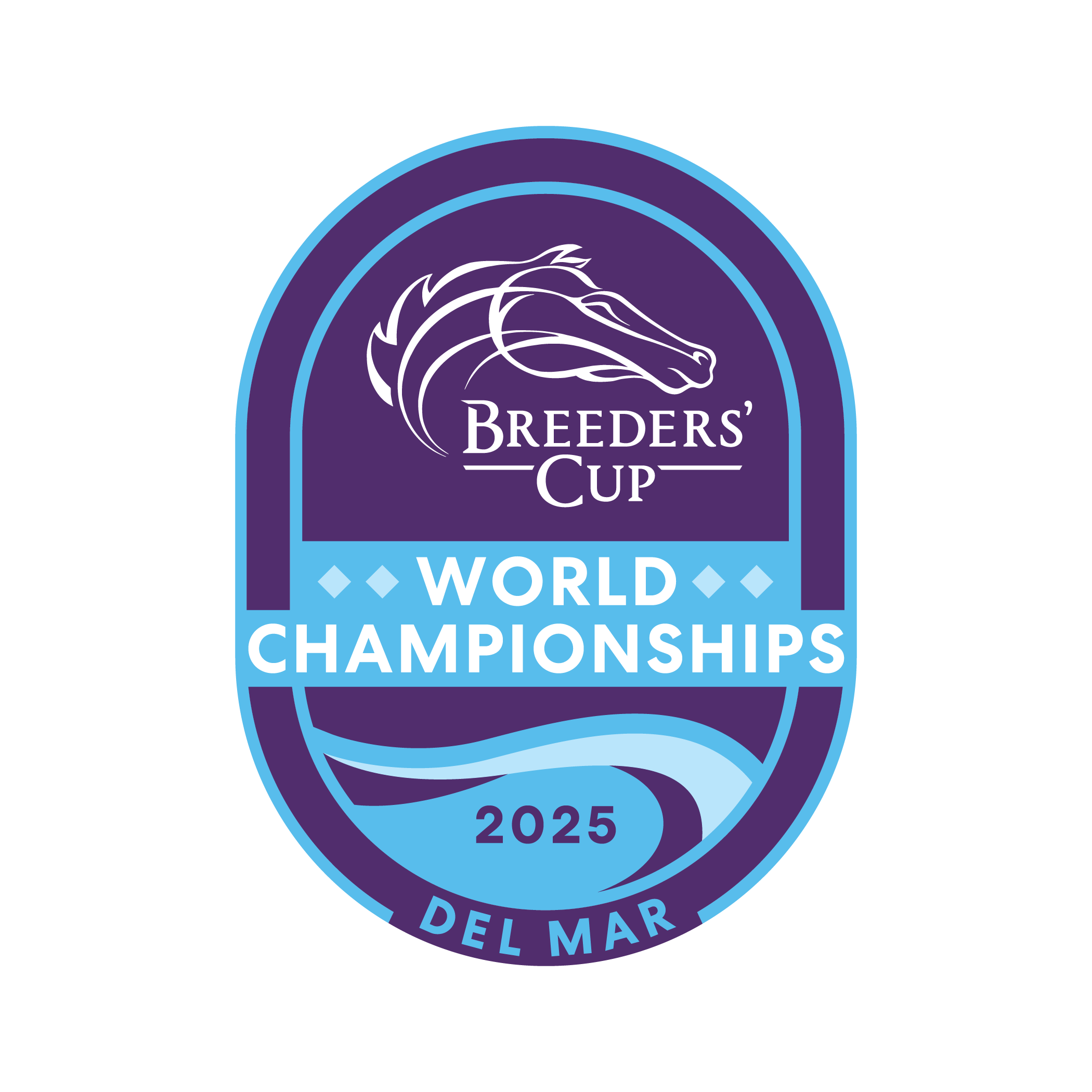 2020 BREEDERS' CUP WORLD CHAMPIONSHIPS PARTICIPATING JOCKEY HEALTH & COVID-19 PROTOCOLS
Jockeys must be tested for COVID-19 on Wednesday November 4 and have a negative test result in order to ride on Championship Friday and Saturday.

Register for your COVID-19 onsite at Keeneland in the Keene Barn (adjacent to the Entertainment Center) scheduling a time with Wild Health at: https://wildhealthcovid19testing.as.me/BreedersCup

If you are riding at Churchill Downs on Wednesday, November 4, you will be tested in the Jockey's room at Churchill Downs.

** If you have already had COVID-19 in the last 90 days and no sooner than 10 days prior to Wednesday, you do not have to be re-tested. **


(No Sauna/Steam Room Available at Keeneland)
Declaration of intention to ride

ALL Jockeys intending to ride in the Breeders' Cup World Championships, whether in an undercard or Championship race at Keeneland should send an email to bcracing@breederscup.com on or before November 2 and declare that they will be present and confirm that they will follow the Breeders' Cup health and safety protocols.
This email should include the current city, state or country and racetrack the jockey is currently riding at as well as an email address and cell phone number for contact tracing purposes.
ALL Jockeys intending to ride in Kentucky on November 6 and 7 are strongly recommended to get an influenza vaccination done in October for maximum effectiveness in November.
Once entries are drawn on Monday, November 2, Jockey's names will be placed on a list granting access to the
Keeneland grounds.
Your name will be on the security checkpoint list at Keeneland, enter through Gate 2. No admittance of Jockeys or Valets to the barn area on Rice Road.

Out of State/International Jockeys -

Must be in Lexington by Wednesday, November 4 to receive COVID-19 Test (by 7pm ET).

ALL out of state or international Jockeys must have RT-PCR COVID-19 nasopharyngeal test conducted in the racing jurisdiction they are presently riding in taken within 72 hours before arrival in Kentucky and the test must show a negative result. This result should be delivered by email to bcracing@breederscup.com. If an out of state or international Jockey plans to ride at Churchill Downs on Wednesday, November 4 or Thursday, November 5, Breeders' Cup will share the 72-hour negative COVID-19 test result with officials at Churchill Downs.

All Jockeys (In State, Out of State, International)

ALL Jockeys must report for Breeders' Cup COVID-19 testing in Lexington (Keeneland On-site Testing Location) or Louisville (at Churchill Downs Testing Location) on Wednesday, November 4. All Jockeys will receive a health questionnaire and temperature checks prior to reporting for testing at the Breeders' Cup testing locations and must submit a Jockey Testing Waiver Form. The jockey may note on the waiver form if another organization or racetrack should be sent the results of their testing.
No Jockey riding on Friday, November 6 and/or Saturday, November 7 may go into any barn area in the State after Wednesday, November 4.
All Jockeys must stay in Kentucky until the Jockey has ridden on Friday and/or Saturday.
All Jockeys who have a negative COVID-19 test result on November 4 will be allowed to ride November 6 – 7 at Keeneland.

Friday, November 6 and Saturday, November 7

ALL Jockeys that ride on Friday, November 6 and Saturday, November 7 will be required to answer a brief health questionnaire upon arrival on the Keeneland grounds and a temperature check. No Jockey will be permitted to enter the grounds that has a temperature of 100° F (38 celsius). The Jockey may be re-temperature checked after one hour has elapsed.
Designated Jockey parking will be by Parking Pass only. These must be obtained from the Breeders' Cup Ticketing Office located at Keeneland.

Post-Race Testing

ALL Jockeys that ride on Friday, November 6 and Saturday, November 7 will have the ability to take a rapid COVID-19 test immediately after their last race on Friday or Saturday on location at Keeneland. This is not mandatory but complimentary.
All jocks should stay in their designated jockey quarters until they report for post-race testing (if they want a test).
Jockeys must have a negative rapid COVID-19 test result before being allowed to enter the facility and be seated as a guest for the remainder of the race day. Only Jockeys that have no remaining mounts for both Friday and Saturday will be allowed to enter as a guest and must have a ticketed seat. Test results will be provided to both the Jockeys and any other organization designated by the Jockey on their Jockey Testing Waiver Form.
If any Jockey upon leaving the Keeneland grounds after Saturday, November 7 subsequently becomes ill with COVID-19, please notify health and Breeders' Cup officials immediately so that contact tracing may begin.

Jockey Code of Conduct

As a condition of riding in the Breeders' Cup World Championships, all Jockeys must agree to follow a code of conduct in an effort to assist with creating a safe environment at Keeneland.

Breeders' Cup & Keeneland have created at Keeneland six segregated units for jockey quarters based on geography. All Jockeys will be assigned a unit by the Clerk of Scales, Javier Torres and they may not leave the unit during racing with the exception of using the shower facilities (unless finished riding for the day).
The Jockey Quarters will be sanitized and deep cleaned prior to use on Friday, November 6 and again before use on Saturday, November 7, including the use of BioProtect which kills COVID-19 particles on contact.
Meals and refreshments will be delivered to Jockeys in the Jock's quarters. In-house races will be broadcast in each unit. Jockeys may also bring in their own food/beverages.
Shower units will be provided, and Jockeys must wear appropriate face coverings to and from showers to units. NO sauna or steam rooms will be available.
Jockeys at ALL times, except during the running of the race, must correctly wear proper face coverings. Official Breeders' Cup face masks will be provided along with your Breeders' Cup Official Jockey Tee.
Jockeys must practice social distancing when not riding and must refrain from congregating in groups within the Jockeys Quarters.
Jockeys are encouraged to frequently wash hands and abide by all policies and procedures set forth in the Jockey Health Protocol policy. Failure to adhere to the Jockey Code of Conduct could result in the inability to compete in the Breeders' Cup World Championships.
Jockeys staying in Lexington hotels must agree to limit social contact with each other, with their owners and trainers, agents and valets while they are not at the racetrack.

If using the exercise centers at the hotels, please use social distancing, the wearing of facial coverings, and limit their exposure to no more than what the center may hold while maintaining social distance.
Limit your dining to restaurants that can provide private alcoves or have reduced table capacity to reduce further exposure to wait staff and other dining customers.

Jockeys Quarters Personnel

Jockeys Quarters access will be strictly limited to only essential and approved personnel.

No agents or family members allowed inside the quarters.
One (1) Jockey's Guild official will be allowed access and must follow the Jockey Health & COVID-19 Protocols (negative COVID-19 Test result on November 4).
ALL admitted individuals including Clerk of Scales, valets, health professionals, housekeepers, and catering team members must undergo the same testing protocols as outlined above in order to have access to the Jockeys Quarters.

Those non-Jockey individuals above who have been approved to enter the Jockey Quarters must always wear face coverings and sterile gloves while in Jockeys Quarters.
Valets must wear face masks and sterile gloves at all times while preparing equipment and wash hands frequently during the day.
All individuals present in the Jockeys Quarters will be required to adhere to the Code of Conduct as stated above.

Stabling Area & Paddock

Jockeys and Valets will NOT be allowed access to the Keeneland Rice Road stable area after November 2. The Championships post-position draw will be conducted live on TVG and streaming on BreedersCup.com and will be a virtual event.
In order to exercise horses during Breeders' Cup week, Jockeys may meet the trainer and horse once the horse has left the Breeders' Cup barn area and crossed over Rice Road to enter the racetrack at the 7 furlong chute. A designated mounting area will be provided and then horse and rider may proceed to racetrack and if required to the veterinary observation lane. Jockey must dismount before horse returns to the barn area on Rice Road.
Valets at Churchill Downs are requested to abstain from visiting the stable area at Churchill Downs or other in state training facility from Wednesday, November 4 through Saturday, November 7.
All Valets must have a negative COVID-19 test done on Wednesday, November 4 at the Keeneland testing facility or at Churchill Downs. All Valets agree to limit their social interaction from Wednesday, November 4 until the last race on Saturday, November 7.
Any Valet may request a COVID-19 test on Saturday after the last race or Sunday prior to returning to Churchill Downs.
Jockeys are prohibited from making physical contact with anyone in the paddock other than to receive a leg up from the trainer or stable staff. Please maintain distance from owners when practical.
Saddling will be done in stalls unless otherwise requested by trainer, riders up will be done at the assigned tree in the Keeneland saddling paddock.
After riders up, horses, rider and only trainer and groom may cross over to walking ring and will bear left in the walking ring, do a half turn and immediately go out the tunnel. No full turns in the walking ring, no owners allowed in walking ring.