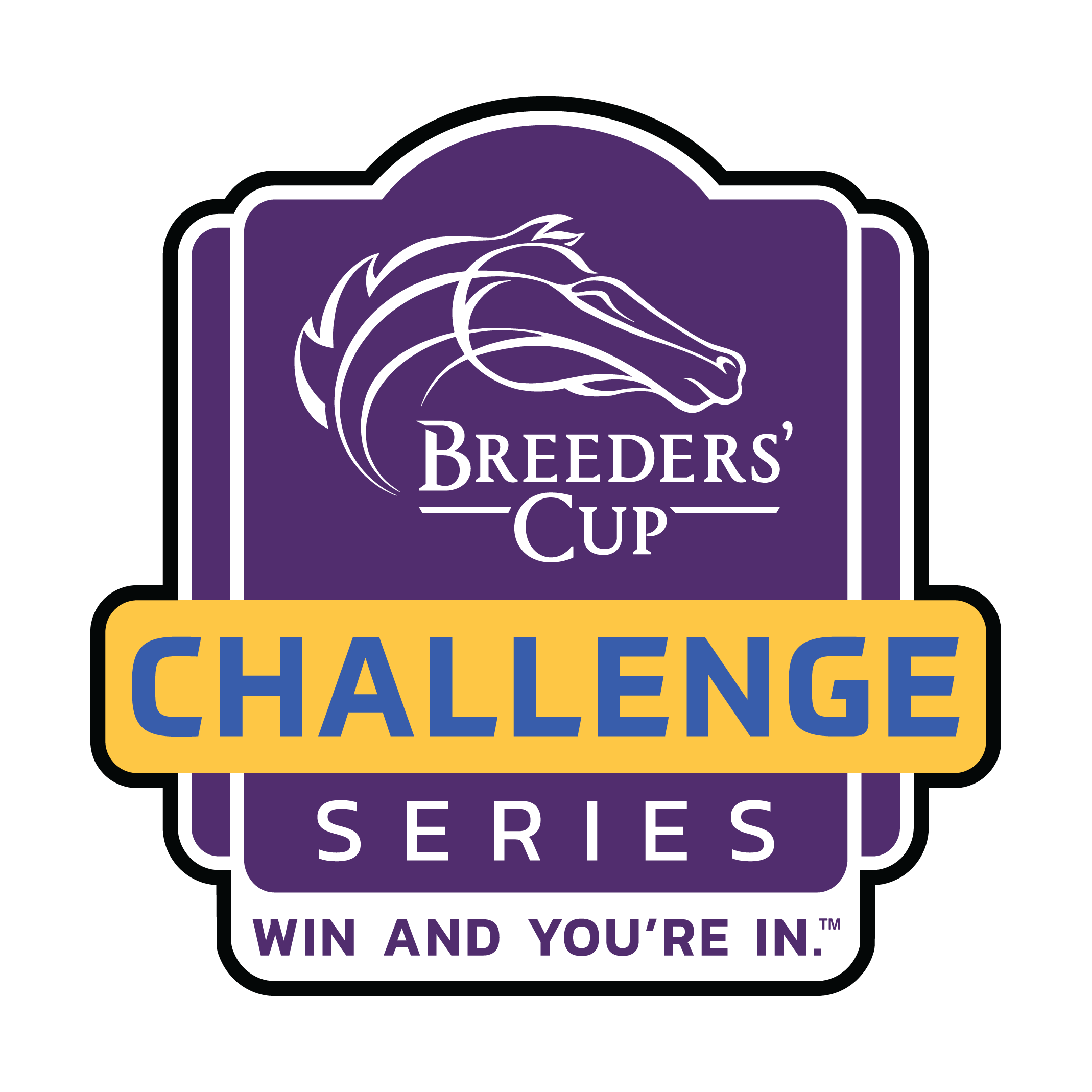 2022 Breeders' Cup Challenge 'Win & You're In' Series
The 2022 Breeders' Cup Challenge Series is a true 'Win & You're In' program. With races selected worldwide in every Championship division, owning a Breeders' Cup nominated runner is more important than ever.
In 2022, any nominated horse that wins a Challenge race will receive:
An automatic starting position in the corresponding Championship race
Pre-entry and entry fees paid
A nominator award of $10,000 to the person nominating the foal or racehorse
All Championship starters will receive a travel award if based outside of Kentucky.
$10,000 for North America
$40,000 for International
Breeders' Cup World Championships offer 14 Championship divisions and $31 Million in purses and awards each year combined with the Challenge benefits makes over $36 Million in purses and awards available for Breeders' Cup nominated horses each year.
"Win and You're In" Program Rules
All 2022 Breeders' Cup "Win and You're In" Challenge Series races will be run without Lasix. All graded stakes points for the purposes of selection by committee into any Breeders' Cup race will only be awarded for graded races that are contested medication free including the prohibition of Lasix within 24 hours of the race.
The following rules shall govern the "Win and You're In" Program in connection with the running of the Challenge Races and the participation of Challenge Race winners in the Championships. All benefits and rewards earned from winning a Breeders' Cup Challenge race are only awarded to Breeders' Cup Nominated horses and are in compliance with all BCL rules and regulations. Click here for a list of complete rules. For more information, contact the Breeders' Cup Racing Office at (859) 514-9422 or email: racing@breederscup.com.